Integrative Nutrition
Integrative Nutrition
Nutrition

Good nutrition  can make the difference between you feeling just "okay" and feelin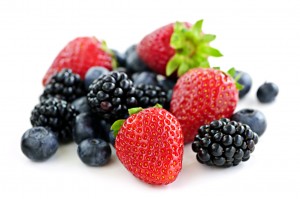 g in top mental and physical form. However, eating in a way that supports your health and is nevertheless enjoyable is a challenge for some people.
I aim to help you strike a balance between the two and impart practical nutrition advice which you can apply lifelong, and which is grounded in evidence-based nutritional principles.
Psychology

Nutrition education alone is often not sufficient in addressing the challenges we face with chronic health issues. The eater has his/her own psychology, and this is equally important in optimising nutritional programmes and well-being. As Hippocrates said "It is more important to know what sort of person has a disease than to know what sort of disease a person has".
For this reason, Clinical EFT is incorporated into nutritional programmes where appropriate, by mutual consent. Clinical EFT is a psychological tool (not therapy) which has its efficacy grounded in scientifically validated research studies (1). Please read here for further information on benefits of EFT.
My 4 Goals:
To empower you to become an active participant in the management of your well-being.
To provide you with first-class, personalised nutritional advice 
To help you achieve what you want as easily and quickly as possible
To provide all this to you at extremely competitive prices
30 Day Guarantee: I offer a 30-day, no hassles, 100% satisfaction assurance promise. If you aren't 100% satisfied with my efforts to help you achieve your goals within the 30-day period, I will reimburse any consultation fees you have paid to date.
Locations
Nutrition Clinics are based in NW1 Marylebone/Baker Street and NW8 St John's Wood.
How Your Nutritional Health is Different
I don't set up unrealistic goals that you can't maintain and result in becoming demoralised.  Your progress is monitored and you are guided until you feel you can confidently support your well-being.
As a nutritionist I recognise that each person is an individual with unique requirements and therefore take time to define a personalised nutrition plan rather than adopt a 'one size fits all' approach.
I also don't tell you to give up chocolate and your favourite foods. Why? Because optimum nutrition is not about restricting large numbers of foods, recommending "fad diets" or taking the enjoyment out of eating.
References: (1) Church D (2013) Clinical EFT as an Evidence-Based Practice for the Treatment of Psychological and Physiological Conditions Psychology 4 8 645-654



Copyright secured by Digiprove © 2012-2013 Sylvia Hensher