Integrative Nutrition
Nutrition

Good nutrition can make the difference between you feeling just "okay" and feeling in top mental and physical form. However, eating in a way that supports your health and is nevertheless enjoyable is a challenge for some people. Many people try to make positive dietary and lifestyle changes to their own health or family health, only to be confused by conflicting advice, and/or overwhelmed by complicated and unrealistic regimes.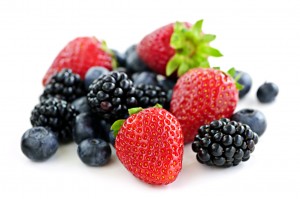 I understand the challenges involved in making dietary and lifestyle modifications within busy family and office environments. My aim is to help you strike a balance between the two and impart practical nutrition advice which you can apply lifelong, and which is grounded in evidence-based nutritional principles.
Clients see me for weight management, emotional eating, low energy, sports nutrition, gastro-intestinal conditions, female health, male health, stress-related conditions, cardiovascular health, healthy ageing and/or because they are interested in genetic testing to help optimise their diet and lifestyle. Clients  often report back that they feel positive, motivated, and excited about the new programmes we devise together- it's team work!
Psychology

Nutrition education alone is often not sufficient in addressing the challenges we face with chronic health issues. The eater has his/her own psychology, and this is equally important in optimising nutritional programmes and well-being. As Hippocrates said "It is more important to know what sort of person has a disease than to know what sort of disease a person has".
For this reason, I sometimes incorporate Clinical EFT, also known as "Tapping", into nutritional programmes, where appropriate and by mutual consent. Clinical EFT is a psychological tool (not therapy) which has its efficacy grounded in scientifically validated research studies (1). It's a skill I teach you which you can use lifelong for an almost infinite number of issues, thus empowering you even further in managing your own well-being..Please read here for further information on benefits of EFT.
Approach

Firstly, I take a holistic or "Functional Medicine" approach and address the whole person, not just an isolated set of symptoms. This means I look at the complex web of interactions between body systems, the environment and client lifestyle patterns that can contribute to imbalances and influence long-term health.
Secondly, I don't ask you to give up all your favourite foods. Why? Because nutritional advice and programmes based on choice restriction usually fail. People get tired of feeling deprived. They go off their programmes, and even worse, then feel bad about themselves for not having enough will power, discipline, or motivation to stick to their regimes.
Thirdly, I don't just explain to you what you need to do, I help you do it. Your progress is monitored and you are guided until you feel you can confidently support your well-being. Step-by-step, practical dietary and lifestyle modifications are introduced which are realistic for you- and within your comfort zone. This way, adjustments will fit into your lifestyle and consequently have a more lasting impact on your long-term health and well-being.
My Goals:
To empower you to become an active participant in the management of your well-being.
To provide you with first-class, personalised nutritional advice
To help you achieve what you want as easily and quickly as possible
Locations
Nutrition Clinics are based in Marylebone/Baker Street (NW1), St John's Wood (NW8) and Canary Wharf (E14).
References: (1) Church D (2013) Clinical EFT as an Evidence-Based Practice for the Treatment of Psychological and Physiological Conditions Psychology 4 8 645-654


Copyright secured by Digiprove © 2012-2013 Sylvia Salvendy