My name is Sylvia Salvendy and I'm a Registered Nutritional Therapist and Health Coach.

I help men and women feel their best everyday
I help empower men and women who are struggling with their weight and relationship to food, digestion, energy levels, sleep, bladder health, heart health, and hormones (thyroid, adrenals, PCOS, endometriosis, prostate health) to take back control over their health. I also offer a range of functional tests, to help identify your nutritional status, and any imbalances which may be contributing to your concerns, including food intolerance testing.
Do you have a picture of your ideal self and health in your mind's eye? I would love to give you personalised nutritional and lifestyle knowledge, along with the equally important (yet often neglected) professional support you need to make your vision a reality. Achieving the success you want is easier than you might think. Yes, it is! That's because I use a tried and tested step-by-step, individualised and balanced approach to provide you with the tools and skills you need to achieve your wellness goals.
Some of my clients want to lose weight for once and for all, without resorting to faddy, complicated diets and deprivation. They often struggle with cravings, bingeing and/or emotional eating. They feel embarrassed, self-conscious and unhappy about their body, and really don't like how they look in their clothes. They feel disappointed when yet another diet fails them, or blame themselves for lacking the willpower to lose weight and keep it off. The good news is, with proper nutrition and lifestyle support, you don't have to rely on willpower!
Other clients come to me when they want help with IBS, bloating or other gastrointestinal problems, feeling tired all the time, falling asleep and/or staying asleep, high cholesterol and other cardiovascular issues, blood sugar imbalances, bladder problems and hormonal imbalances . I give them the ongoing support they need to help them feel in charge over their health again.
My aim for you is to make your health improvement as easy as possible and for you to continue to enjoy those improvements long term. My clients are often confused by what they need to be doing and don't know where to start. They are looking for step-by-step support to find simple and realistic solutions that help them stay motivated and succeed. So I help you get the right nutrition for your specific needs and create a simple, step-by-step plan to create healthy habits and integrate them into your daily life.
Busy Life?



Busy lives are welcome! A year from now, you'll wish you started living your best life today. The secret is, that you just need to start it in order to live it. We know that there is never a perfect time to start a healthier and happier you. That's why we work around your lifestyle and pace.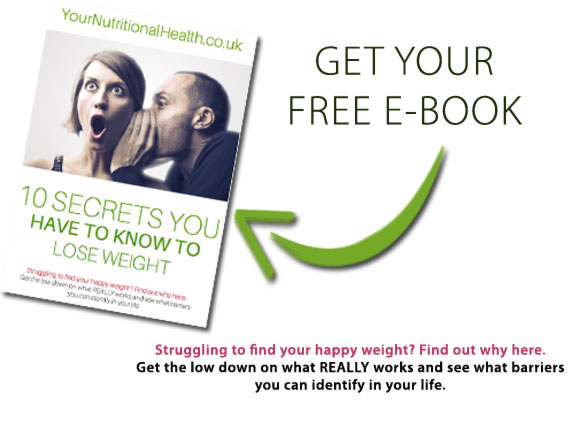 Are you aware of some of the unexpected additional benefits of weight loss?
Did you know that simple and easy changes to your diet and lifestyle can also help increase your energy, help you feel calmer, less stressed, improve the quality of your sleep and boost your mood?
Were you aware that sexual desire, drive and performance in the bedroom, in both men and women, have been clinically demonstrated to improve after losing weight and making dietary and lifestyle modifications?
Did you realise that having a healthy weight has been shown in studies to reduce employment discrimination against men and women in the workplace?
Book your FREE Personalised 30-minute Nutrition & Lifestyle Wellness Call

My clients know that I'm 100% committed to helping them succeed. Ready to transform your weight, health and life? Then please click on the link below to book a 30 minute complimentary call with me to see how I can help empower you to fulfill your goals. I'd love to speak with you!
Book your complimentary, risk- free 30 minute Nutrition and Lifestyle Wellness Call here: https://app.acuityscheduling.com/schedule.php?owner=14670092&appointmentType=5859528


span style="color: #333333;"> You'll be able to tell me about your current situation and where you would like to be, and I'll explain how I can help you. We can then see if we're a good fit. If we aren't a perfect fit, no problem- I will also be happy to share other resources to help you get what you need.
Mobile: 07812 163 324 Email: info@yournutritionalhealth.co.uk
Locations
Nutrition Clinics are based in Marylebone/Baker Street (NW1), The City (EC2) and Canary Wharf (E14).

Save

Copyright secured by Digiprove © 2012-2013 Sylvia Salvendy