My name is Sylvia Salvendy and I'm a Registered Nutritional Therapist and Health Coach.

How I can help you
Hello, my name is Sylvia Salvendy and I help empower women in their 40s and 50s to take back control over their weight and health, so they can feel slim, confident and amazing every day.
My lovely clients want to lose weight once and for all, without resorting to faddy, complicated diets and deprivation. They often struggle with cravings, bingeing and/or emotional eating, as well as with low energy and digestion. They want to get slim, feel energised and their confident best!
Does this sound familiar?
My ladies often feel embarrassed and self-conscious about their body, worry about their health, and find it harder and harder to lose weight- even though they exercise more and have tried every diet on the planet. 
They often yo-yo diet, only to put the weight back on (and more sometimes), are often hungry, deprive themselves, don't know what to eat anymore, agonise about what to wear before going out, and dread clothes shopping.
They feel disappointed and demoralised when yet another diet fails them, or blame themselves for lacking the willpower to lose the weight and keep it off (hint: weight loss isn't about willpower).
They are often confused by all the different diets out there, and just can't figure out why the weight isn't coming off, and/or staying off. They stop believing they can ever lose weight for good (hint: yes you can!) . 
Get slim now
The great news is that you can lose weight for good, in a sustainble way! I use a simple, step-by-step plan to create healthy nutrition and lifestyle habits and teach you everything you need to know about losing the weight and keeping it off (hint: it's not just about what you are eating- powerful hormonal imbalances are also at play)!
Do you have a picture of your ideal slim self in your mind's eye? I would love to give you personalised nutritional and lifestyle knowledge, along with the equally important support you need to help MAKE YOUR VISION A REALITY.  Getting slim now is easier than you might think!

Busy Life?



Busy lives are welcome! A year from now, you'll wish you started living your best life today.  There is never a perfect time to start a slimmer, healthier and happier you. That's why we work around your lifestyle and pace.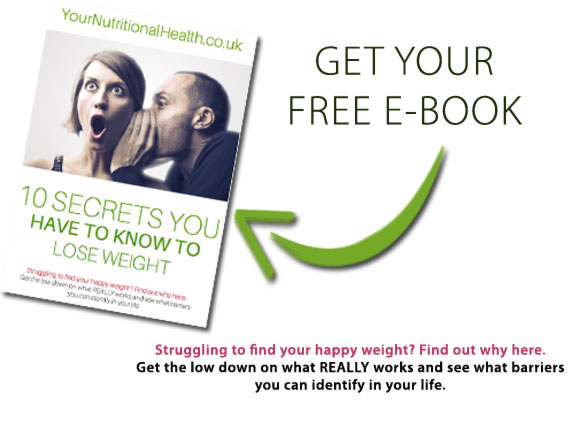 Book your FREE Personalised 30-minute Empowered to Thrive Call

Ready to  lose the weight,  feel energisied, and your confident best?
Book your complimentary, risk- free 30 minute Nutrition and Lifestyle Wellness Call below. I'd love to speak with you! 
https://app.acuityscheduling.com/schedule.php?owner=14670092&appointmentType=5859528


Mobile: 07812 163 324      Email: info@yournutritionalhealth.co.uk
Locations
Nutrition Clinics are based in Marylebone/Baker Street (NW1), The City (EC2) and Canary Wharf (E14).

Save

Copyright secured by Digiprove © 2012-2013 Sylvia Salvendy