Do you want to reduce the mid-afternoon slump in your employees? Boost mood? Reduce sickness absence?
Looking to improve nutrition at work – in a fun, engaging way?!



Good Workplace Nutrition Increases Productivity!
Did you know that a 2015/16 report by the Health and Safety Executive estimated that 25.9 million working days were lost due to self-reported work-related illness? Not only that, but on average, each person took around 16 days off work, 20 days for ill health cases and 7.2 for injuries.
 "Good nutrition is good business and a sound investment. Proper nutrition leads to gains in productivity and worker morale, prevention of accidents and premature deaths, and reductions in health-care costs. For the government, employers and workers, proper nutrition at the workplace is a win-win-win proposition."
Review commissioned by the United Nations' International Labor Office  2005
Performance Nutrition Workshops
Here are examples of some of recent interactive, engaging performance nutrition workshops. The aim is to inspire your employees to  make simple but powerful changes to their diet and lifestyle because that will help improve their health, energy and performance at work:
Stay Energised All Day
Nutrition for Stress Management

Immune Boost
Banish Bloating
Boost Your Mood
Stay Focussed
The 7 Roadblocks To Weight Loss
Eating for Long-Term Health and Well-Being
We are also happy to work with you to develop a workshop tailored to your specific needs.
Benefits to Participants
A better understanding as to how dietary and lifestyle habits may be affecting general health
Practical evidence-based knowledge which participants can use lifelong, and which enables them to make positive nutritional and lifestyle choices to support general health
The ability to identify and find alternatives to specific nutritional and lifestyle factors which can negatively impact on general health
Format of Workshops
Interactive in order to maximise participant engagement and benefit
Participants receive supporting materials to keep for future reference
Optional post-seminar coaching to help consolidate learning into daily life
Topics and formats are tailor-made to suit your individual company's needs
Complete flexibility- seminars can be part of a full-day or half-day programme, or can be shortened into a breakfast or "lunch and learn" workshop.
On-Site Nutrition Clinics
We offer on-site drop-in Nutrition Clinics for your employees, which may be subsidised by your company or paid by employees directly. These are individual consultations where your employees will be provided with a fully personalised nutrition and lifestyle programme that will take into account their own specific goals, needs, budget and lifestyle.
The Clinics include:
analysis of health questionnaires prior to the consultation
private consultations which provide diet and lifestyle recommendations and use a variety of tools to help achieve goals
an Action Plan
supporting handouts
email support afterwards
On Site Mini Consultations
We offer on-site drop-in Mini Consultations for your employees. This provides them with the opportunity to discuss individual issues such as digestive complaints,weight management, low energy, stress, low mood, poor sleep, female and male health etc and receive targetted nutritional and lifestyle advice.
The Mini Consultations include:
mini private consultations
analysis of employee health questionnaires prior to the consultation
a targetted Action Plan
supporting handouts
email support afterwards
Health Screening
Health screening and health promotion can provide your employees with valuable information regarding the status of their health,. It can also be a powerful eye opener and motivator to make important dietary and lifestyle changes, supported by personalised expert recommendations.
Screening tools include:
Body Composition Testing
Professional bio-impedance scales and body composition analysis software are used to analyse:
Weight
Body Fat Percentage
Estimated Muscle Mass
Body Fat Mass
Fat Free Mass
Total Body Water
Body Mass Index (BMI
Basal Metabolic Rate (BMR)
Metabolic Age (Compares your BMR to an average for your age group. If your metabolic age is higher than your actual age, it's an indication that you need to improve your metabolic rate.)
Each test takes 5 minutes to perform and can be followed by a 5 minute mini-consultation to provide personalised recommendations to improve parameters. This test is ideal for raising general health awareness and encouraging participants to join a wellbeing programme.
Internal Biological Age Testing
Our biological age can be distinct from our chronological age and this works both ways. For example, you could have a chronological age of 50 but a biological age of 40, and vice versa.
This test consists of a fingertip pulse reader which uses scientifically validated technology to calculate your biological, Internal Age (as opposed to your actual chronological age). This is based on assessing the flexibility of the aorta, the largest artery in your body. How supple—or how stiff—you are inside provides a snapshot of your current heart and general health and also allows for objectively  tracking health-positive effects of  dietary and lifestyle choices on your biological, Internal Age. The test takes only 5 minutes to perform and can be followed by a mini-consultation to provide personalised recommendations to lower Internal Age, and become younger on the inside. Reports contaiing detailed information are sent to participants. People are usually fascinated to see whether their Biological Age differs from their Calendar Age!
This test measures:
Aortic stiffness
Oxygen levels
Internal, Biological Age
Resting heart rate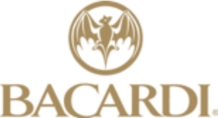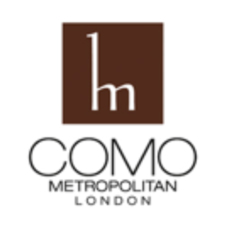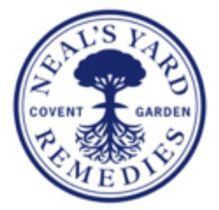 Save