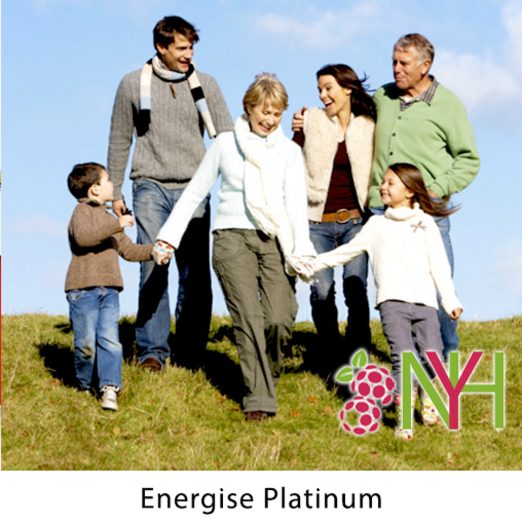 Energise Platinum Programme
8-12 Week Platinum Energise Programme
This flexible programme is for you if you thrive on intensive and comprehensive support and accountability to help transform your eating and lifestyle behaviour. This programme includes a comprehensive adrenal or thyroid test, depending on your needs.
Initial Consultation with comprehensive Health & Lifestyle Assessment and Food Diary Review
3 Follow-up Consultations Face-to-Face, Phone or Skype
4-8 Progress Reviews via Phone or Skype, depending on your needs and preferences
Personalised nutrition, lifestyle and supplement plan (the latter where appropriate)
10% discount code for supplements (if relevant)
Current medication and nutrient interaction evaluation if applicable
Recommendations for clinical tests and interpretation where appropriate
Telephone and email support for simple queries
Information handouts
Practical menu ideas
Psychological Tool-Kit:

Motivational Coaching to help you translate knowing what to do into actually doing
Accountability to make sure you stay on target for achieving your goals
Tools to help you reduce relying on your willpower and self-discipline
Tools to help you overcome barriers and root issues that keep you stuck in repeating patterns and unhealthy lifestyle habits- like negative thinking, mindless eating, and emotional eating.

Science- based Adrenal Stress Test OR Thyroid Screening Test:

Both are invaluable tools for uncovering biochemical imbalances underlying lack of energy and more accurately guiding your re-energising programme.
Adrenal Test– based on saliva samples collected in the convenience of your home and provides 9 key readings of stress hormones cortisol and DHEA. Imbalances in these hormones can HUGELY negatively impact not only energy levels, but also emotions such as anxiety, as well as depression, allergies, insomnia, headaches, recurrent infections and menstruation.
Thyroid Screening Test-blood test which measures 7 markers of thyroid functioning to see how well thyroid hormones are being produced, converted into active forms and whether there are any thyroid antibodies. Thyroid imbalances can significantly negatively impact on energy levels and mood, as well as lead to constipation, fluid retention, weight gain, poor memory/concentration, muscle & joint pain and low sex drive.
To be completed in 8 weeks. Payment plans available.
Do you want to get your mojo back?
If you want help in getting back your zest for life, and want to feel more like you're sailing through your days and evenings with vitality, instead of dragging yourself through them, call, text or email me to book a complimentary 30 minute phone/Skype wellness consultation.
You'll be able to tell me about your current situation and where you would like to be, and I'll explain how I can help you. We can then see if we're a good fit. If we aren't a perfect fit, no problem- I will also be happy to share other resources to help you get what you need. I look forward to speaking with you!
Mobile: 07812163324      Email: info@yournutritionalhealth.co.uk
Additional information
| | |
| --- | --- |
| CLINICS | Canary Wharf Clinic, Marylebone Clinic, City Clinic |