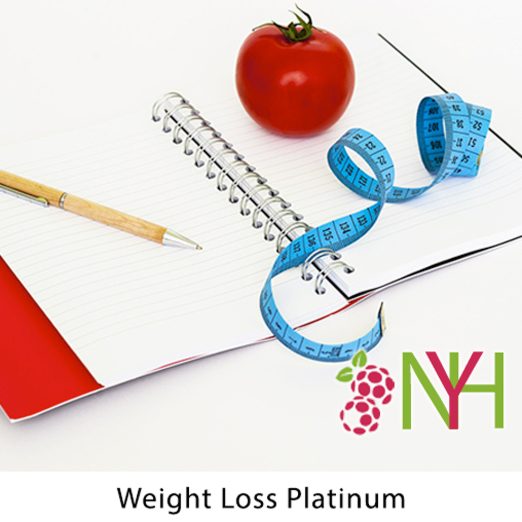 Weight Loss Platinum Programme
8-12 Week Platinum Weight Loss Programme
This flexible programme is for you if you thrive on intensive and comprehensive support and accountability to help transform your eating and lifestyle behaviour.
Initial Consultation with comprehensive Health & Lifestyle Assessment and Food Diary Review
3 Follow-up Consultations Face-to-Face, Phone or Skype
4-8 Progress Reviews via Phone or Skype, depending on your needs and preferences
Personalised nutrition, lifestyle and supplement plan (the latter where appropriate)
10% discount code for supplements (if relevant)
Current medication and nutrient interaction evaluation if applicable
Body composition  analysis with printout, including fat%, muscle%, biological age etc where relevant
Recommendations for clinical tests and interpretation where appropriate
Telephone and email support for simple queries
Information handouts
Practical menu ideas
Psychological Tool-Kit:

Motivational Coaching to help you translate knowing what to do into actually doing
Accountability to make sure you stay on target for achieving your goals
Tools to help you reduce relying on your willpower and self-discipline
Tools to help you overcome barriers and root issues that keep you stuck in repeating patterns and unhealthy lifestyle habits- like negative thinking, emotional eating, cravings and bingeing.

Science-based genetic DNA Diet & Exercise Test, collected via a simple saliva swab in the convenience of your home.

Tests 15 genes that affect our metabolism and exercise regimes
Informs you how you respond genetically to eating various food groups and types of exercise
Helps guide us more accurately as to which type of diet and exercise is best suited to your genetic blueprint
Provides an understanding of why previous weight management programmes may have been unsuccessful
Payment plans available.
I would love to help you regain the healthy body you dream of- and your zest for life alongside it! Many people have questions about how my approach can help them. I am very happy to discuss your health concerns and explore ways we can work together. If you decide you'd like to work with me, I'll tell you the exact steps you need to get going. If you decide not to work with me or if we aren't a perfect fit, I'm happy to share other resources to help you get what you need.
Please contact me to schedule a complimentary, no-obligation 30 minute wellness consultation. I look forward to speaking with you!
Mobile: 07812163324      Email: info@yournutritionalhealth.co.uk
Additional information
| | |
| --- | --- |
| CLINICS | Canary Wharf Clinic, Marylebone Clinic, City Clinic |