A delicious gluten free granola that is also an immune booster, what's not to love! This is also a great way to use up leftover carrot pulp from juicing, if you have it. Using orange juice and xylitol naturally sweetens this granola without the need for added sugars and syrups. You can leave out the xylitol if wished. Make up a batch of this granola and store in an airtight container for up to 2-4 weeks. Delicious served with yogurt and fruit as a healthy breakfast or snack.
Serves 12
Preparation time: 15 minutes
Cooking time: 30 minutes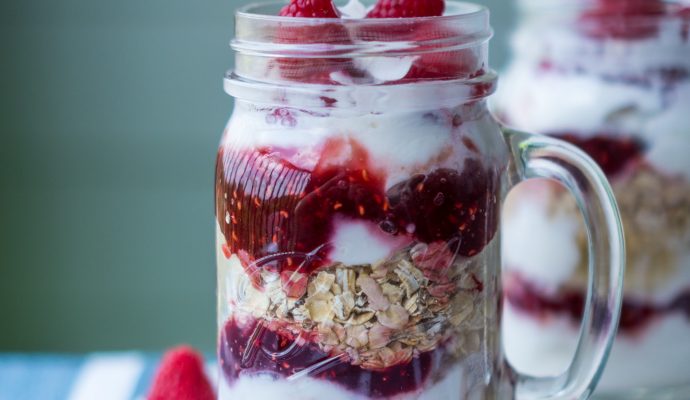 Ingredients
60g coconut oil softened
Juice and zest of 1 orange (about 100ml)
30g xylitol
1tsp vanilla extract
100g carrot grated or leftover carrot pulp
Pinch of sea salt
2 tsp ground cinnamon
125g cashew nuts or almonds
60g walnuts
125g pecan nuts
60g mixed seeds (sunflower, sesame and pumpkin)
125g gluten free oats
30g desiccated coconut
60g goji berries or raisins
Method
Preheat the oven to 180C, gas mark 4 and lightly grease the oven baking tray.
Add the coconut oil, orange juice, xylitol, vanilla, carrot, sea salt and cinnamon to a blender and process until smooth
Place all the dry ingredients in a large bowl and stir in the orange – carrot paste.
Stir the mixture to thoroughly combine so that the mixture is coated and starts to stick together. You may find using your hands.
Spread the granola in a thin layer on the baking tray.
Cook for 30 minutes until lightly golden stirring occasionally to prevent burning.
Allow to cool then stir in the raisins or goji berries. Store in an airtight container.
Courtesy of Christine Bailey