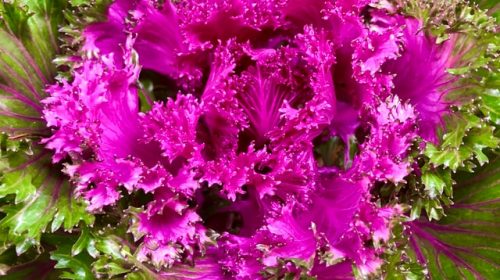 This delicious recipe uses flavours from Thailand, in whose cuisine coconut, ginger, and lime can often be found. Coconut milk helps increase the bioavailability of kale's fat-soluble vitamins, while coconut's sweetness and the brightness of the lime help eliminate kale's natural bitterness. You could also use oat cream instead of coconut milk.
MAKES 4 SERVINGS • PREP TIME: 5 minutes • COOK TIME: 10 minutes
Ingredients
2 tablespoons extra-virgin olive oil or coconut oil
2 cloves garlic, minced
1 tablespoon minced fresh ginger
1 bunch kale, stemmed and cut into bite-size pieces
1/4 teaspoon sea salt
1/2 cup coconut milk
1 1/2 teaspoons freshly squeezed lime juice
Method
Heat the oil in a large pan over medium-high heat. Add the garlic and ginger, stir, and cook about a minute. Add the kale and salt, and sauté for 3 minute or just until it turns an emerald green. Add the coconut milk/ oat cream and sauté continuously until the kale is tender, about 5 minutes. Stir in the lime juice and serve immediately.
VARIATIONS: For some colour, add 1/2 cup of finely diced red or yellow bell pepper along with the kale. If you have Thai basil, garnish with 1 tablespoon, chopped, for a real Asian flare.
Adapted from The Healthy Mind Cookbook by Rebecca Katz with Mat Edelson